We recognise that our work has an impact on the environment through our use of materials, energy and the disposal of waste products.  We are committed to protecting and nurturing our environment and to proactively managing our environmental impacts.  We aim to support and protect the natural habitat and species that share the Minack site with us.
Sustainable Materials
Where possible we source materials and products for sale and manufacturing locally, reducing emissions and positively influencing the local economy.  We use paper for printed materials sourced from sustainably managed, FSC certified forests, and vegetable-based inks.
Food and Drink
Our food products are sourced as far as possible from local suppliers.  All our cakes are made on site and our meat is from local butchers.  We work with the most ethical suppliers we can find to promote environmental sustainability.  We use an external, local caterer whose menus are designed to avoid food waste. Any unsold food is given to staff or local food banks.
Travel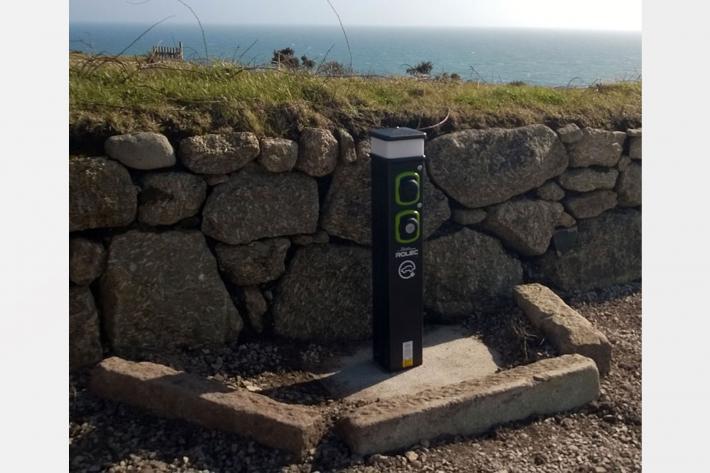 We encourage staff to use sustainable transport and promote car-sharing.  We encourage use of public transport by offering discounted entry to visitors.
Future plans
We want to help create a woodland footpath to provide an accessible walking route from the Beach Car Park and ease traffic congestion in Porthcurno.
We are actively looking at schemes to promote car-sharing among our visitors.
Energy, Waste and Water
Our mains electricity from renewable sources, supplied by Engie.  We use low energy lightbulbs, hand dryers and measured-flow taps in our toilets. We use recyclable materials wherever possible and carry out onsite recycling.  We provide non-plastic containers for food and drink and reward our visitors for bringing their own sustainable drinks containers. All garden waste is removed by a green waste company or composted on site.  All new projects consider environmental needs and energy consumption.
Future Plans
We aim to create rainwater storage to irrigate and water the Minack's gardens without putting pressure on our water supply, install thermal solar panels to provide the hot water for our toilets and to explore ways to reduce our energy use in winter.
Plants and Animals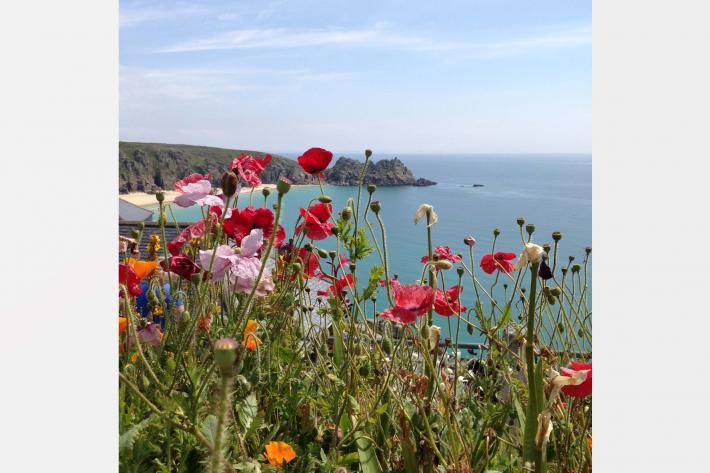 We work with experts to identify and protect wildlife at the Minack.  We have recorded choughs on our land as well as dolphins and basking sharks in the bay.  We ensure all works and planting consider the habitat of native species on our site.
We limit the use of herbicides and fungicides and do not use slug pellets in our gardens.  We endeavour to use physical repellents and barriers to deter pests.  We support the Dark Skies project in West Penwith and seek to reduce noise and light pollution where possible.
We have created a wildflower meadow next to the theatre for the benefit of native pollinators.
How You Can Help
We use our newsletters and social media to let people know about the work we are doing to preserve our environment and how you can help us.  Join our social media or our mailing list and bookmark this page to keep in touch.
Some of our education work and performances include environmental issues.