A Great Garden
We're delighted that the Minack theatre garden has been invited to join the Great Gardens of Cornwall in 2023.
The Minack garden is small in size, but its remarkable situation and the specialist planting that thrives in this location have prompted its inclusion in Great Gardens of Cornwall, as a very special horticultural environment.
When Rowena Cade created the Minack Theatre she landscaped area around the auditorium, but the exotic planting that exists today woven through the upper areas of the theatre was first developed by local gardeners, Jill and Niall Milligan in the late 1990s. It is now under the care of RHS Gold Medalists Claire Batten and Jeff Rowe, experts in the cultivation of succulents, Proteaceae and other exotic species who have developed it into a dramatic show garden worthy of the setting.  Each bed in the garden is inscribed with the name of a Shakespeare character, as a nod to our theatrical context.
Alan Titchmarsh on the Minack Garden
Gardener and theatre lover Alan Titchmarsh has been a fan of the Minack for many years, now he shares his love of our beautiful garden in a feature article for Country Life.
Issue. 12 July 2023 Thanks to Country Life for permission to reproduce this article.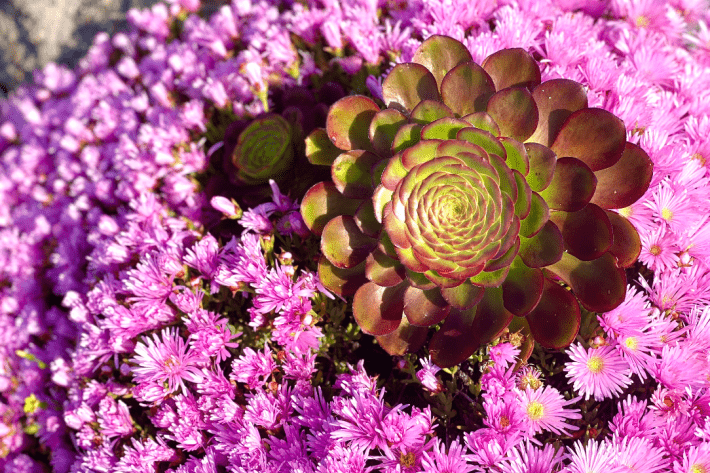 Living Art
The position of the Minack creates a unique mix of geological and climatic conditions, which enable exotic plants to thrive. High light levels created by our south-east aspect overlooking the sea aids the growth of tender plants. By creating smaller microclimates within the garden, we are able to grow plants from around the world. Many originate in South Africa, South America and the Canary Islands, including such delicate beauties as Aeonium, Aloe, Crassula, Echium and Protea not to mention the magnificent Cape Silver Tree (Leucadendron argenteum).  Add the breath-taking vista of the ocean beyond and our gardens are a perfect harmony of nature and art.
Our Head Gardeners, Jeff and Claire, will be glad to answer your questions about the theatre garden.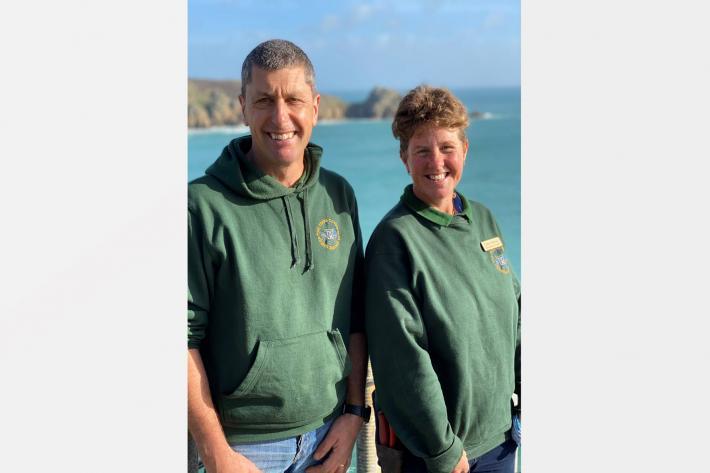 Gardening at the Minack Theatre
Join Claire and Jeff, our award winning joint head gardeners as they show you around our gardens and talk about the planting in this video showcase.
Garden Tours
Book a guided tour led by one of our Head Gardeners and discover the challenges and joys of Gardening on the Edge.
Add a Touch of the Minack to your Garden
Many of our plants are raised from seed and some are available to buy in our gift shop near the entrance of the theatre.