For many visitors the Minack's garden is one of the most inspiring features of the site. 
Planting Paradise
In 1998, the Trustees of the Minack commissioned a small area of planting around the newly built café at the top of the theatre.  This was so successful that gradually more of the theatre was landscaped and the gardens now cover 1.5 acres, making the most of steep slopes and rocky outcrops sheltered from the westerly winds.
The planted cliffs at Minack look wonderful all year; in winter aloes produce pokers of flower, while in May carpeting succulents bear sheets of dazzling daisy blooms. Agaves jostle with aeoniums, pink lampranthus and blue agapanthus in late summer.  (Stephen Anderton, RHS: The Garden, 2013)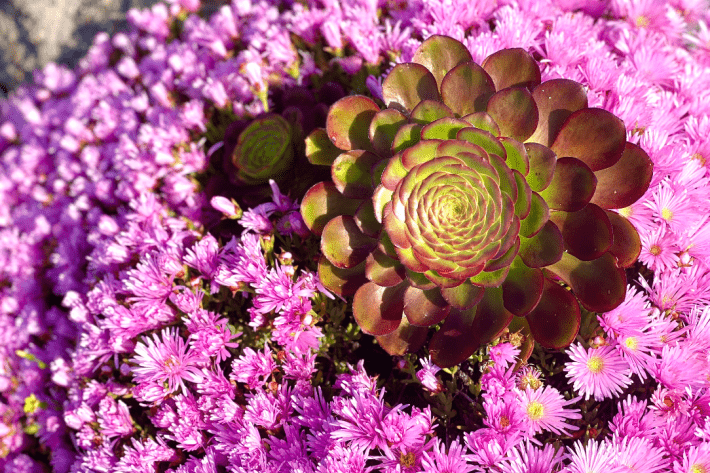 Living Art
A subtropical paradise, featuring rare plants from across the world, the Minack should be on every gardener lover's bucket list.  Despite the rough sea spray and the occasional Atlantic gale, our gardens thrive and there is always something new to enjoy.  A living tapestry of plants carpets the cliff-side, woven through winding paths and rock walls.  Add the breath-taking vista of the ocean beyond and our gardens are a perfect harmony of nature and art.
Our Head Gardeners, Jeff and Claire, will be glad to answer your questions about the theatre garden.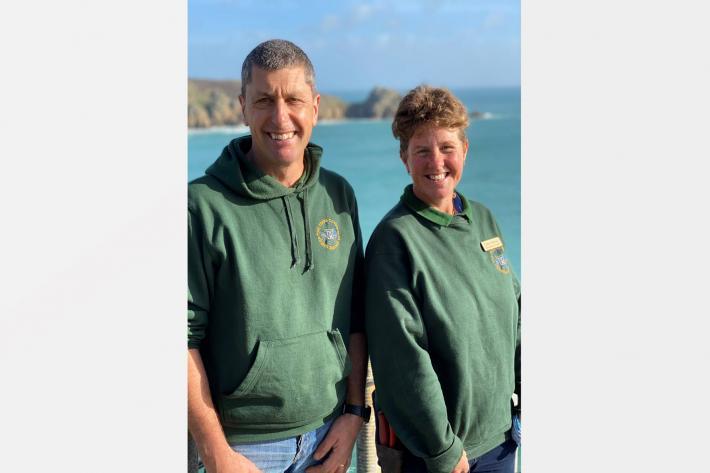 Gardening at The Minack Theatre
Join Claire and Jeff, our award winning joint head gardeners as they show you around our gardens and talk about the planting in this video showcase.
Garden Tours
Book a guided tour led by one of our Head Gardeners and discover the challenges and joys of Gardening on the Edge.
Add a Touch of the Minack to your Garden
Many of our plants are raised from seed and some are available to buy in our gift shop near the entrance of the theatre.