Our theatre may look as if it's been here forever, but it's actually less than a hundred years old.
Minack means a rocky place, 'meynek' in Cornish. If you'd been here in 1931, standing where our stage is now, you'd have been clinging to a sloping cliff, knee deep in gorse, with a ninety-foot drop to the sea behind you.   Back then the drama was made by nature alone. 
"The planted cliffs at Minack look wonderful all year; in winter aloes produce pokers of flower, while in May carpeting succulents bear sheets of dazzling daisy blooms. Agaves jostle with aeoniums, pink lampranthus and blue agapanthus in late summer."  (Stephen Anderton, RHS: The Garden, 2013)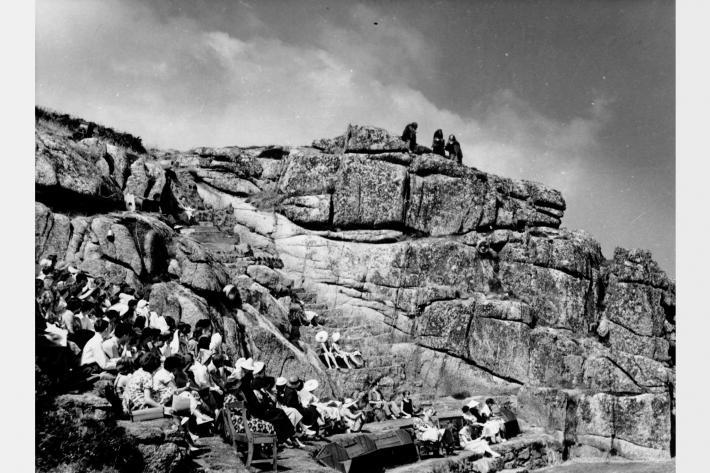 The story of how this rocky gully evolved into a world-famous theatre is a tale of vision, dedication and the sheer hard graft of an extraordinary woman, Rowena Cade.  You'll find more about her amazing story in the Visitor Centre at the theatre. 
Here you can discover what inspired Rowena to build a theatre.  You can see some of her beautiful costume designs.  Listen to the voices of people who were here in the early years.  Find out how the Minack works today and what it's like to put on a show at one of the most remarkable theatres in the world.