presented by Scary Little Girls
Blue Moon will be performed in front of a live audience at the Minack and streamed for online viewing.
Blue Moon is a story about what happens when the sea meets the land, responding to climate change, the politics of living on an island and female inter-generational relationships. The play is set at the island end of Porthmeor beach and has been inspired by Paula Rego's painting The Dance.
After a Research and Development day on the play at our Summer Mayven Festival in July, we are delighted to be developing it further and sharing the performance outcome with the public!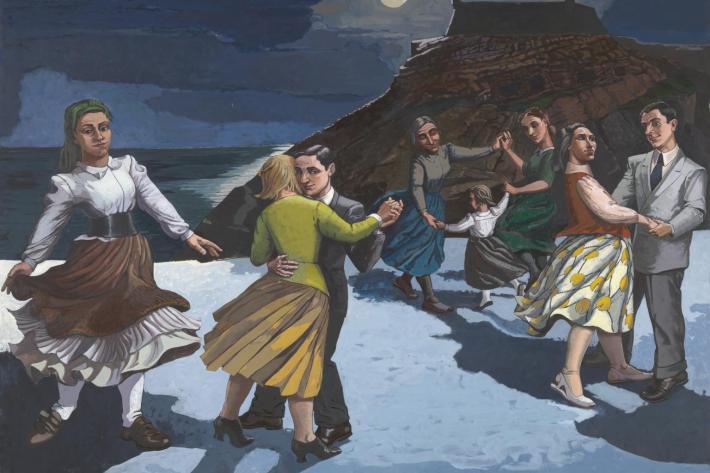 What is the Mayven?
"Even though the festival features women, it certainly isn't exclusive to them " explains Rebecca Mordan, artistic director of Scary Little Girls. "We want everyone to get involved as the artists in our Radical Rep use wit and wisdom to pay special honour to the Mayven and Cornish creativity" 
"A Mayven is, when independent of guardians and fee of dependants, a woman is at her most magnetic, sexy and powerful. How long does it last? Until the woman herself is ready to enter old age. We believe it's time to celebrate it!"
Find out more about the Winter Mayven Festival